In 2022, I circled back to some of the participants from this project and invited them to expand on their experience participating, how the Covid 19 pandemic has affected them, and if they have any updates they'd like to share with the world. Felicity Stone generously shared the following :
Participating in the Here Portrait project, was for me was the most important thing I could've ever done for myself. Although I may have come in seemingly filled with an abundance of confidence, it was actually the atmosphere. The photographer had an amazingly welcoming personality which in turn made me to feel right at home in my skin. It wasn't until I saw the resulting photographs that I realized how truly beautiful I was and I hope that this project has made the same impact on other individuals like myself. Hopefully through more visibility through projects such as these we can all finally come to the conclusion that despite our struggles and our individualities, we're not all that different.
In 2020 just before the pandemic I started modeling, I had some new found confidence. When the isolation and social distancing started it impacted the way I networked and communicated with people, I kinda lost a ton of social skills. So I turned to every social media platform I could utilize to try and make ends meet.
Not much has change in aspect of my gender identity since collaborating on this project.
My experience in the queer community and culture is mainly through my work in the adult film industry. We're pretty stigmatized. It's come a long ways and struggle to both educate and entertain individuals. I see alot of shade from both sides trans and cis because I am a sex worker, but it's been an amazing opportunity to educate. I've come to realize most peoples experience with trans individuals is through photographs online which ironically is mostly composited of adult material. Which is another reason I love this aspect of project so much it brings to light so much about who we are as people and not as objects.
---
I come across individuals much like myself who suffer a great deal due to hetero cis-normative concept of what it is to be masculine or feminine. We are challenged by society because of preconceived notions of what gender and sexuality should be. Being a gender non-conforming individual in the San Joaquin County it can be difficult to not feel pressured to the stereotypes of the gender norm. I support my community as an open polyamorous, pansexual, trans woman supporting body positivity by pointing to that fact I do not shave my arms and my femininity stands strong. I also want to remind that despite an individual's appearance their "Pronouns Are Important".
---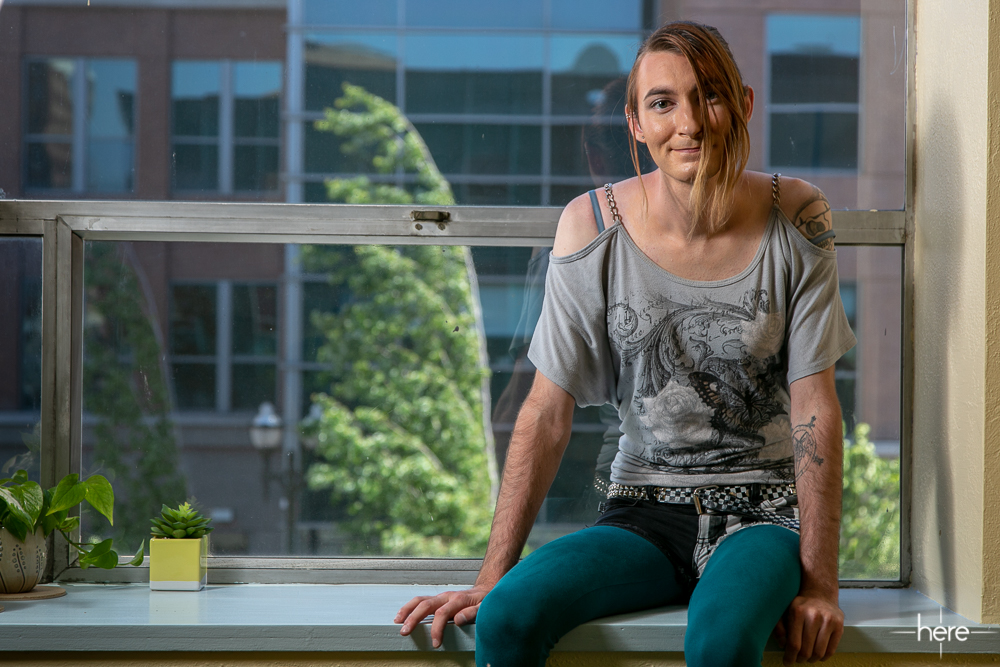 Polyamorous, pansexual, transgender woman
she/her
Age : 28
Stockton, California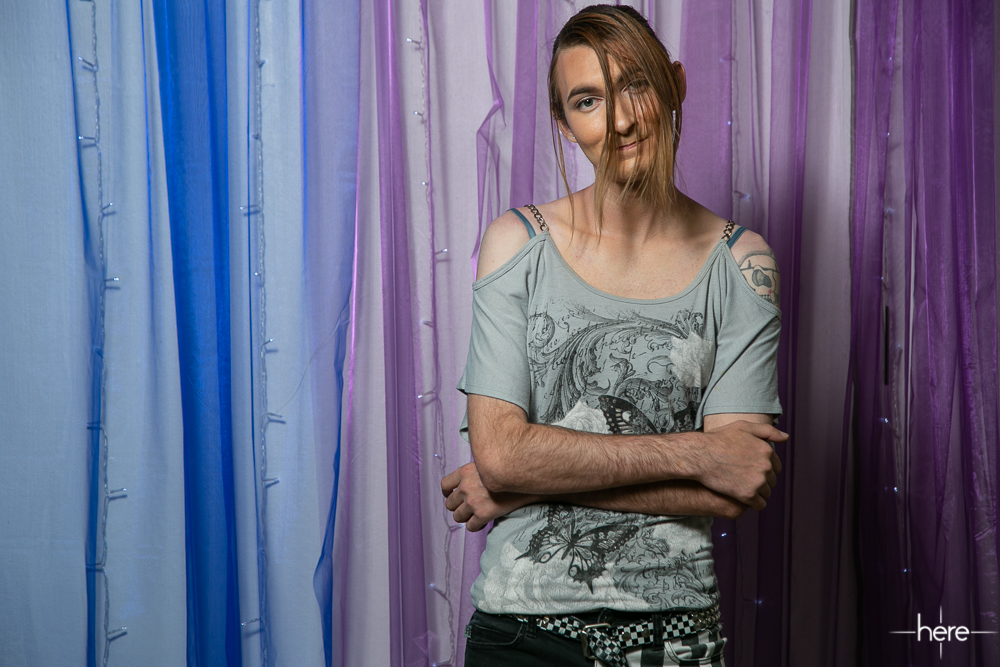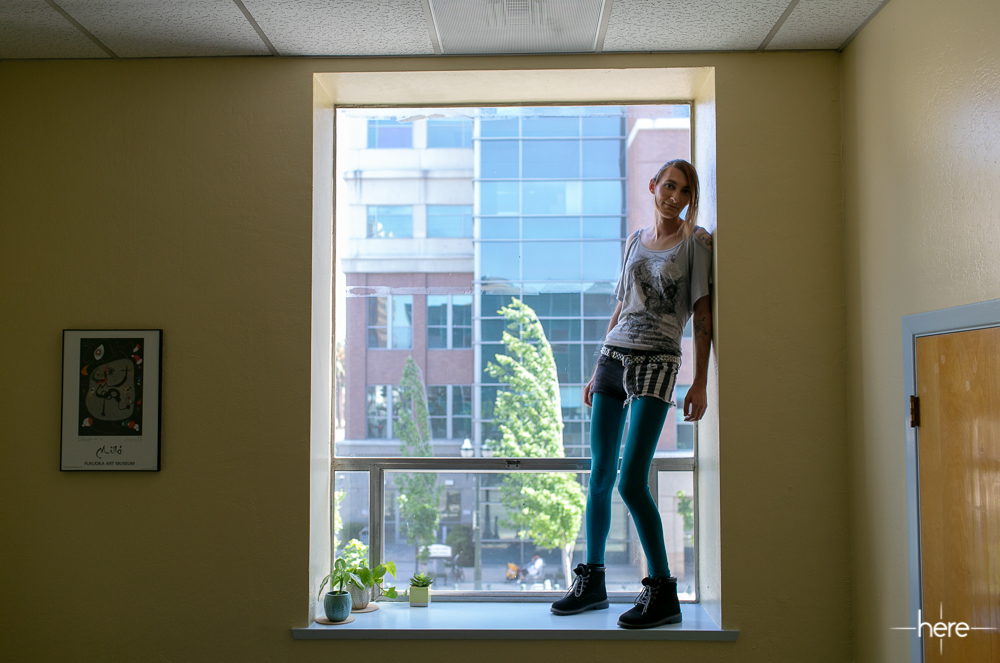 ---