---
Who I am.
I am A Creator and infinite awareness in action through this physical form while simultaneously a part of the Great Consciousness whom expresses Itself trillions of ways in endless cycling eternity.
On a less deep level – In the physical world I am an artist and in the spiritual world I am a mystic.
What I do.
I am a designer for the brand
Leatharcore
. I design and construct original leather wearable art by hand. In my free time I love studying ancient magic, theosophy, and occult history mixed with quantum science and modern alchemy. I mix my love for occult mystic knowledge into my leather designs. In the past I have done many different types of art: Graphic design, stone masonry, performing burlesques, aerial acrobatics, queer porn (yes porn is art to me), tattoo, and live painting with a band named Victoria and the Vaudevillians. My eclectic art experience and personal understanding of the kinky and queer community has formed my knowledge and the integrity of my work.
Why I do what I do.
I see a need to bridge the gap between sustainable well constructed leather fetish gear and avant-garde fashion. My understanding of fetish fashion history will make this bridge genuine with honor and respect to the history of bdsm/kink/leather culture.
I think it is a radical and revolutionary concept for a queer artist to make a sustainable income living in the outrageously expensive Bay Area while making every piece by hand and not outsourced to China, Mexico, etc as to perpetuate slave labor, greed, and the landfill waste of fast fashion.
I think fashion is more important than is given credit. I think it is deeply important to one's feelings of gender and sexuality. I think this self consideration is taken advantage of by the fashion industry "leaders" and these greedy continue to steal and pillage art and fashion ideas from marginalized and oppressed groups like POC fashion culture and LGBTQI fashion culture. I hope to shine a light on this somehow.
In my personal studies of occult history and spiritual science I hope to understand the important universal message our ancestors knew at the beginning of time. I know this will give me true peace in my life and my death.
"As above, so below."
Personally.
Who I am as a sexual creature and a gender non-conformist is not separate from who I am as an artist and mystic, it is all one. I don't like identifying as any gender or sexuality because I love the true freedom of the openness to the constant possibility of change. Even though I don't like to identify personally, I am still very "out" about my "queerness" politically. I am very open with the fact I have physically and legally transitioned from the gender/sex that was diagnosed to me on my birth certificate to who I know and feel I am. I know I am a balance of masculine and feminine but people tend to see me as more masculine because my mannerisms seem to incline that way. As a child I felt frustrated with people thinking that girls needed to be one way and boys needed an other, I thought it was stupid there was only two boxes to be put into without a choice regardless how you felt … I opted out of either. I feel the same way now as I did as a child, although now instead of using my scissors to furiously cut my hair and dresses rebelliously, I now use my scissors to cut patterns and leather rebelliously to create my wildest dreams.
---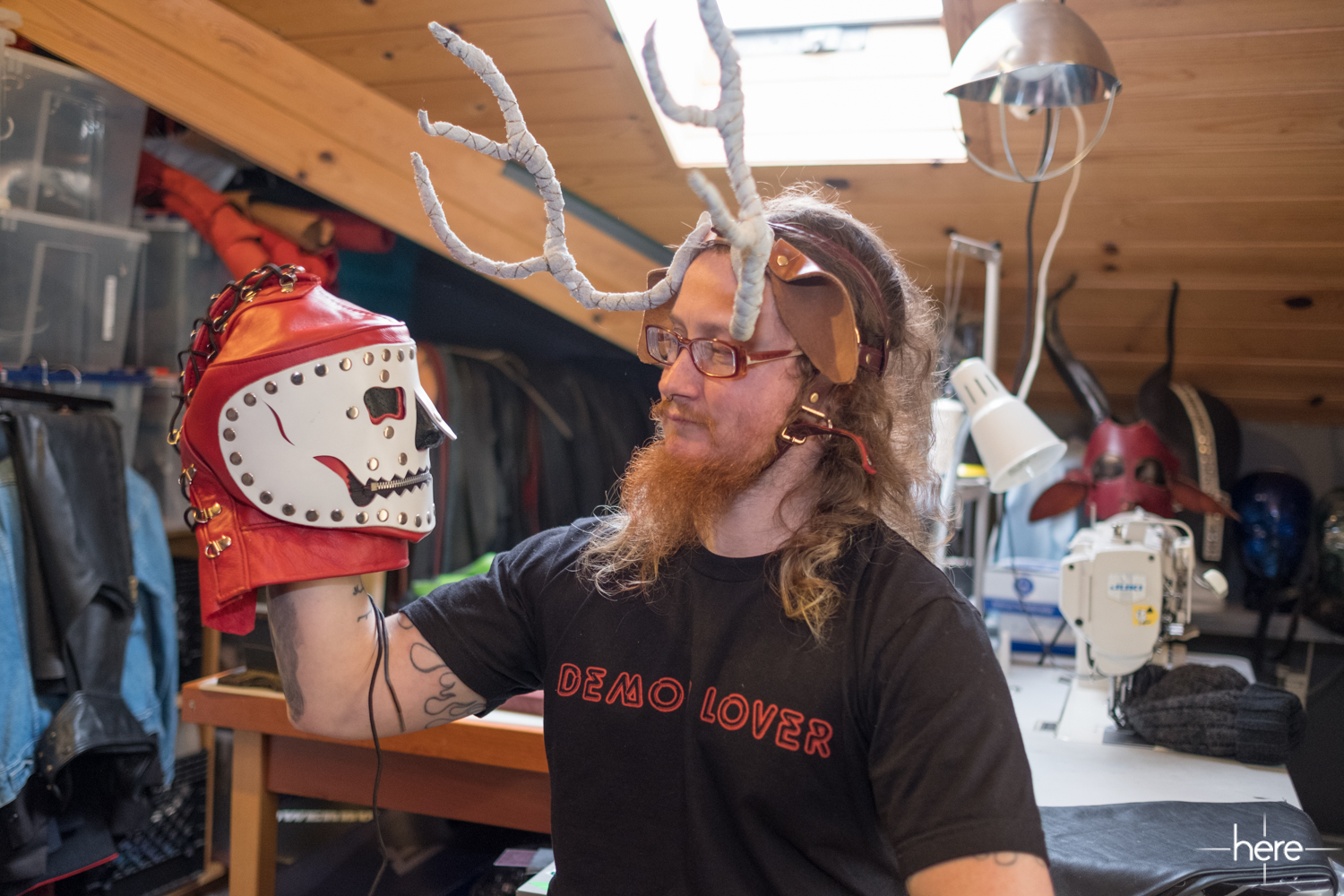 creator, mystic, lover
he, him, his
36 years old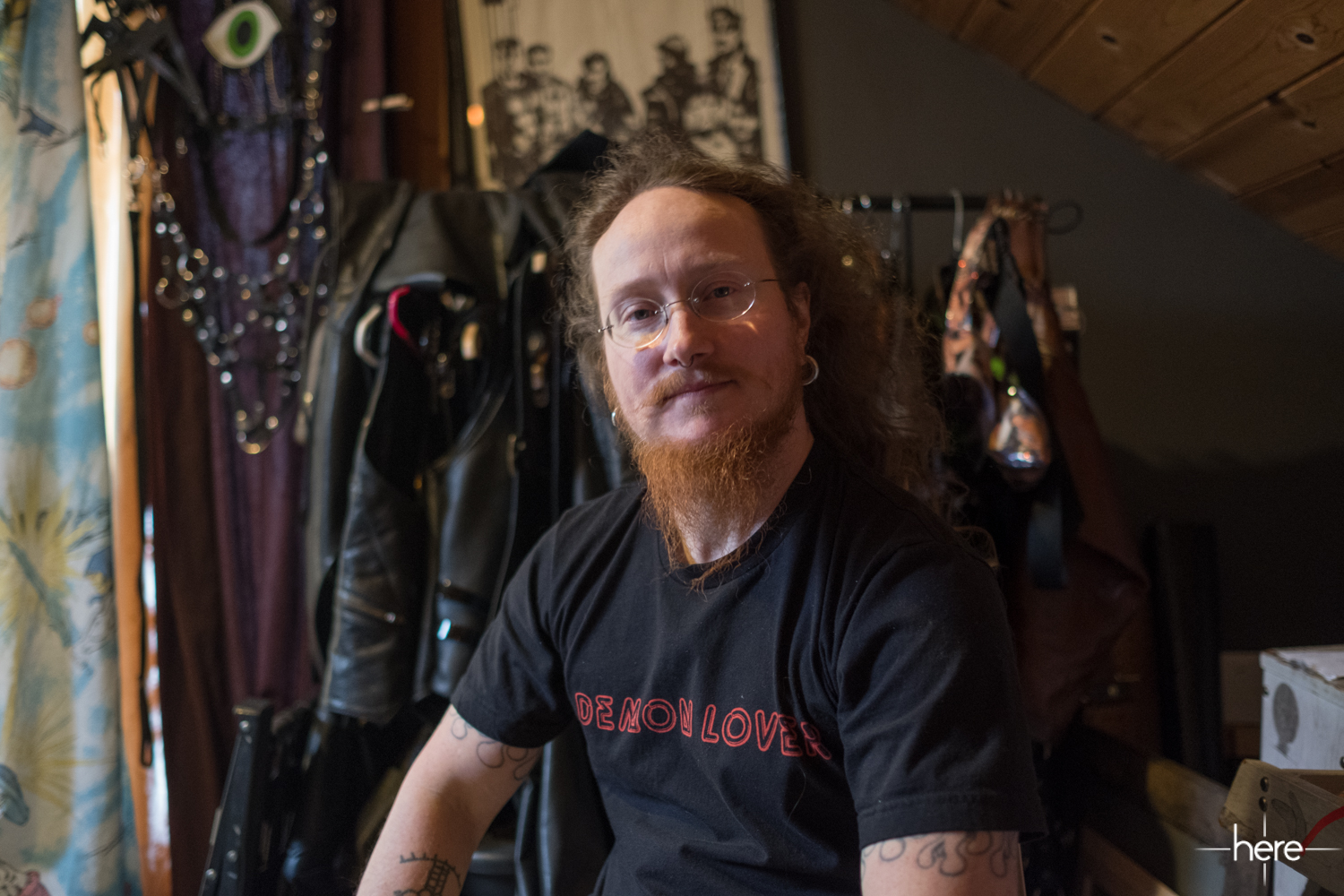 ---