---
I've spent most of my life experiencing multiple sides of almost every situation I'd encountered. In many ways, I was a bridge between two worlds. However, gender was a place where I was consistently forced into one box without the safety to explore outside of its lines. Coming to the understanding that my gender identity does not fit into a box and my gender expression can be as fluid and vast as my life experience opened up the door to being able to see the world through a lens of both/and instead of either/or, and that nothing is limited to dichotomous or binary choices. The world does not exist in black and white, and even the spectrum of greys cannot pretend to ignore the fact that our lives are richer for the gradients of color that define the human experience. My story is only one of many Trans* and non-binary narratives that highlight the incredible diversity of humanity.
For me, gender identity is as much about gender roles and traits as well as presentation, and the fact that I never felt right being boxed in as either masculine or feminine in my presentation. As a young adult, I would swing back and forth between femme and butch every couple of years, never feeling quite right with either. I couldn't put words to it, and when I tried, I would verbally vomit a confusing mess of examples of how I felt with which few people I knew could identify. When I moved to my current community, I went back into the closet as queer in general after a frightening homophobic harassment experience and it took 7 years before I started to come out again as queer, and 3 more to really start to define my own gender identity.
I came out as bisexual (now expanded to demisexual, poly and panromantic) as a teenager, and had Trans friends, but didn't learn the term non-binary until I was 35. When I learned about non-binary, it was taught by a cis-male professor who presented it as something akin to androgynous, which wasn't something with which I could identify. The books I'd read on Trans experience and history at that point were similar, and never quite fit. The closest book that fit for me in terms of gender roles in relationships, personality traits, and part of my presentation was Stone Butch Blues by Leslie Feinberg, but even that didn't fit entirely because I always felt like a part of me was missing when I was strictly butch or femme in my presentation. However, Stone Butch Blues helped me to define my gender by gender roles and traits as much as presentation.
I grew up climbing trees, fishing, working on cars, enjoying fiber arts and design, playing music, dancing, and being crafty, and I hated being boxed-in to anything associated with one gender. I have a very definitive feminine side but felt like I was drowning in the expectations of femininity and aside from my presentation (how I dress), the most feminine parts of me were identified at best with other people's expectations and an obsession with my appearance and at worst, with victimhood. I also have a very definitive masculine side, that has been mostly suppressed, ignored, or written off as tomboy or butch. Every couple of years I would swing from femme to butch presentation until my early 30's when I was experiencing other major emotional crises, after which I resorted to hyper-feminity as a shield from other triggers. When I started really looking at my identity and what felt right for me without the input or opinions of others, I found that I have always felt happiest when I am able to express either or both gender traits, roles and expressions at any given time, and feel best when I can be fluid within and between these.
I'd also had relationships with one Trans male and dated a couple of very butch women who have had the same question about gender-identity and my two closest childhood friends both came out as Trans/Nonbinary much earlier than I did (one in their 20's and the other in their 30's), and a few other friends who are Trans. These folx were the ones that really helped me in finding my own definition. They allowed me to explore my feelings and ideas around my own identity and to really explore the middle of the spectrum. They listened as I (sometimes incoherently) babbled about my questions and feelings. They introduced me to an activist group and many folx in cities with large queer communities, and I spent a lot of time getting to know people with whom I resonated… finally feeling for the first time in my life that I fit in and didn't have to present as either/or… and even sometimes, as just one. I could just be me, and I could do it in a place where I felt safe. I started hanging out a lot more in places where I felt safe exploring my gender identity with my friends, then gradually started transitioning my presentation in my own community. During the times that I spent in larger cities with my friends, I met people on all points on the gender-identity spectrum and found that some Trans folx are very binary oriented, while others are nearer to the middle of the spectrum. Then about 2 years ago, I saw the term "femme-identified non-binary" on a friend's Trans Visibility Project website and I had one of those "holy-$#!%" epiphanies. I finally had words to match how I felt. My gender identity has since broadened beyond femme-identified to a gender-fluid expression of non-binary identity. (excerpt from my own blog at https://del-phoenix.com/2019/02/27/deconstructing-the-binary/)
---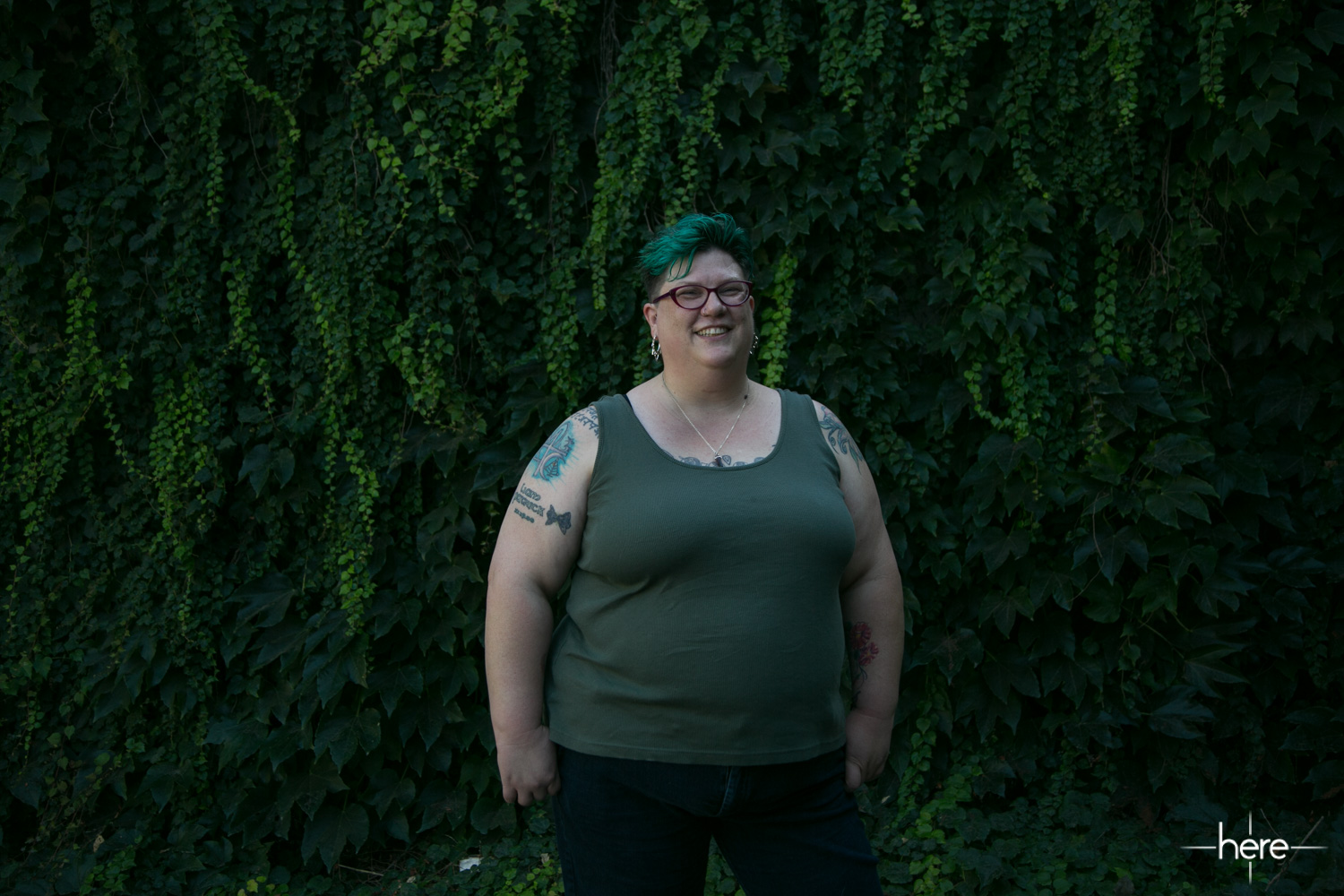 The Ineffable embodiment of expression.
Non-binary, They/Them or Xe/Xem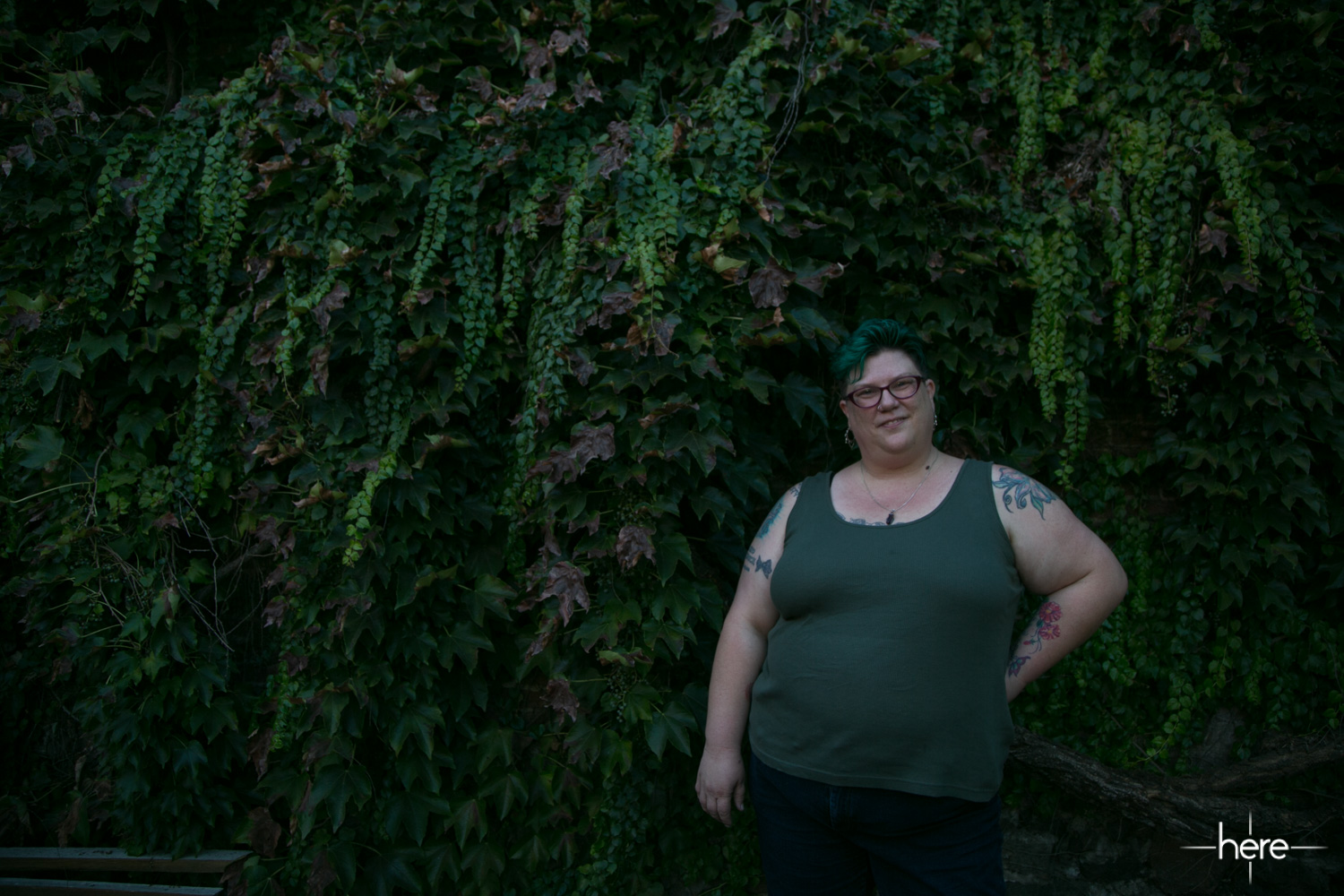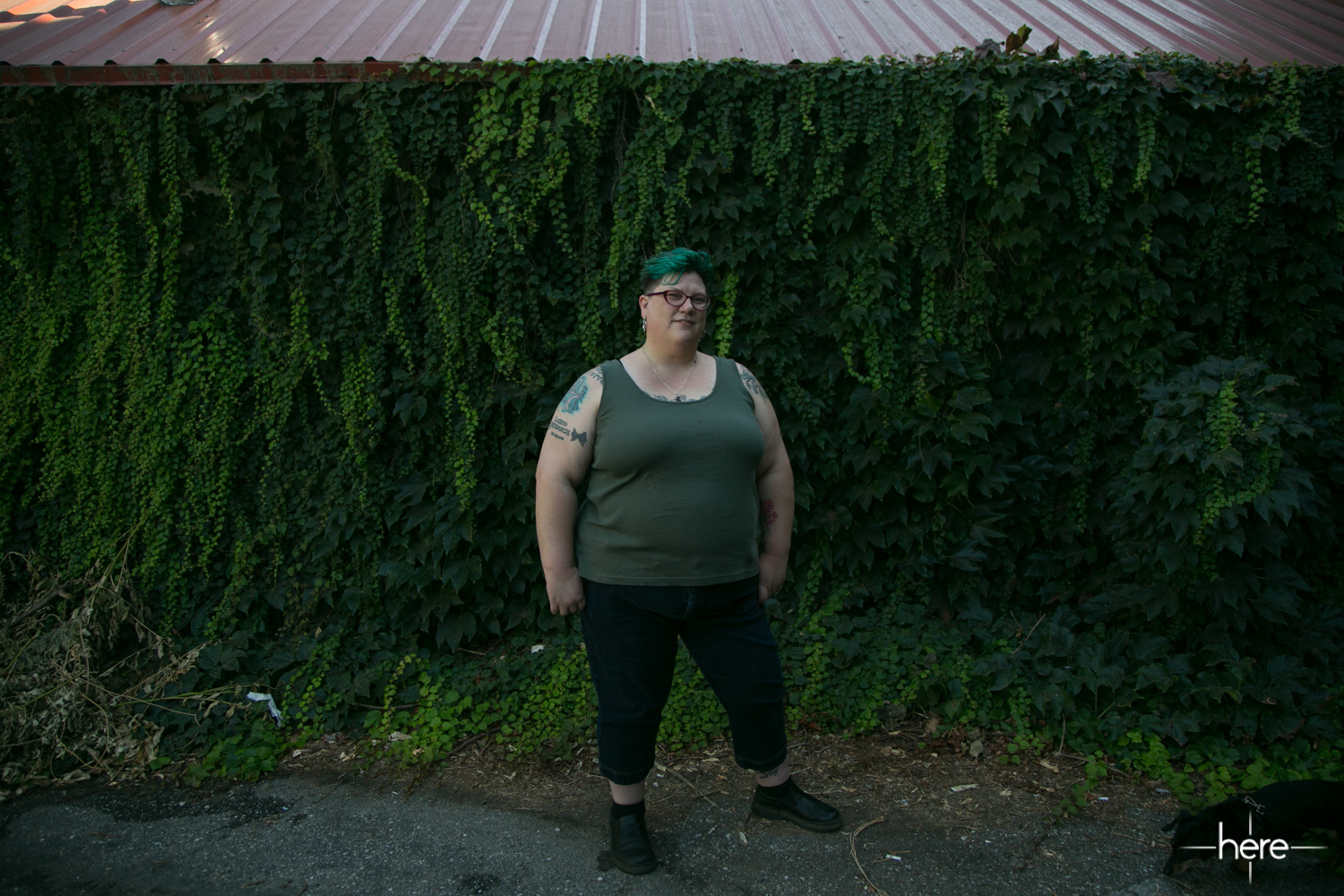 ---