---
I grew up near Boston with poverty and mental illness as part of the daily family dynamic. I can function and be occasionally happy now because finally, at the age of 67, I understand that I and some members of my family have simply had an illness, and all the pain, mutual abuse, and addiction could have had been alleviated with awareness, love, and support.
Awareness and support are at the center of what I want from my life now. It takes community, shared knowledge, and authentic, vulnerable love.
To encourage awareness, I blog about racism, especially my own, the insidious kind that shows up as we collude with a system that gives us privilege we neither know how to acknowledge nor give up.
I paint abstracts in hopes of possibly, occasionally, getting out of my own way long enough to experience the love that shows itself when you stop trying, and just let it come through.
In the name of community, I'm also writing the story of my family to let others know they are not alone – other queers, other terrified children, other desperate adults.
I came out as a Lesbian in 1974, after a few confused years of submitting to the expected sexual conventions. Then I came out as Bisexual in 1980. There is no end to coming out, in my view, until you die; it's like a continued blossoming. I know I've always been Non Binary; "fluid" works too. I've recently decided to use they/them out of respect for those to whom pronouns are more meaningful than they are to me.
I know everything I am is part of a wide spectrum of expression. That spectrum is not simply feminine on one end and masculine on the other; I don't claim to know what those terms mean. I'm more familiar with so many other spectrums – from sad to happy, bored to deeply moved, detached to inspired, depressed to manic, isolated to loved, and all the spaces in between. I see myself moving up and down those spectrums every day. I never know where I'll be from one moment to another. It's like dancing, in an eternally liminal space.
Sometimes this might cause some confusion in passersby. Recently a small child called out to me as I walked by, "Are you a girl?" I blurted out without a thought, "Uh, sorta."
---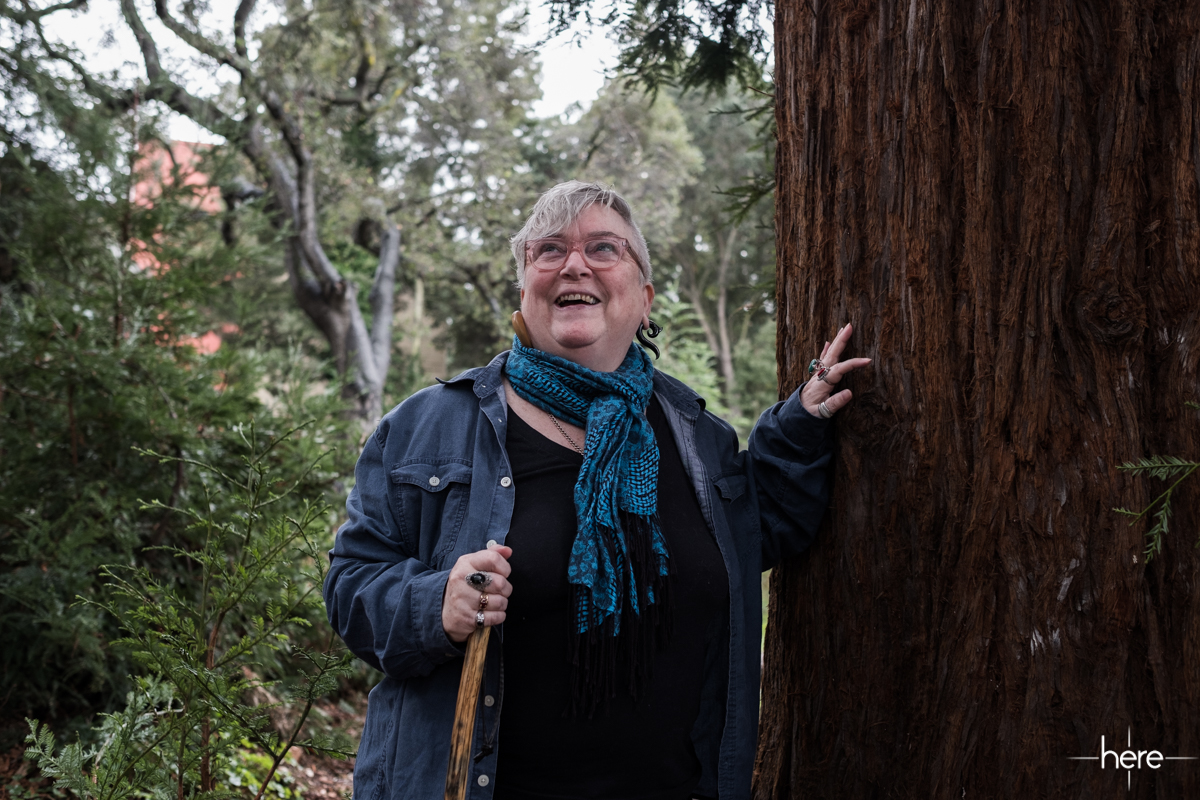 Bisexual/Non Binary Human
They/Them
67 years old
Oakland, California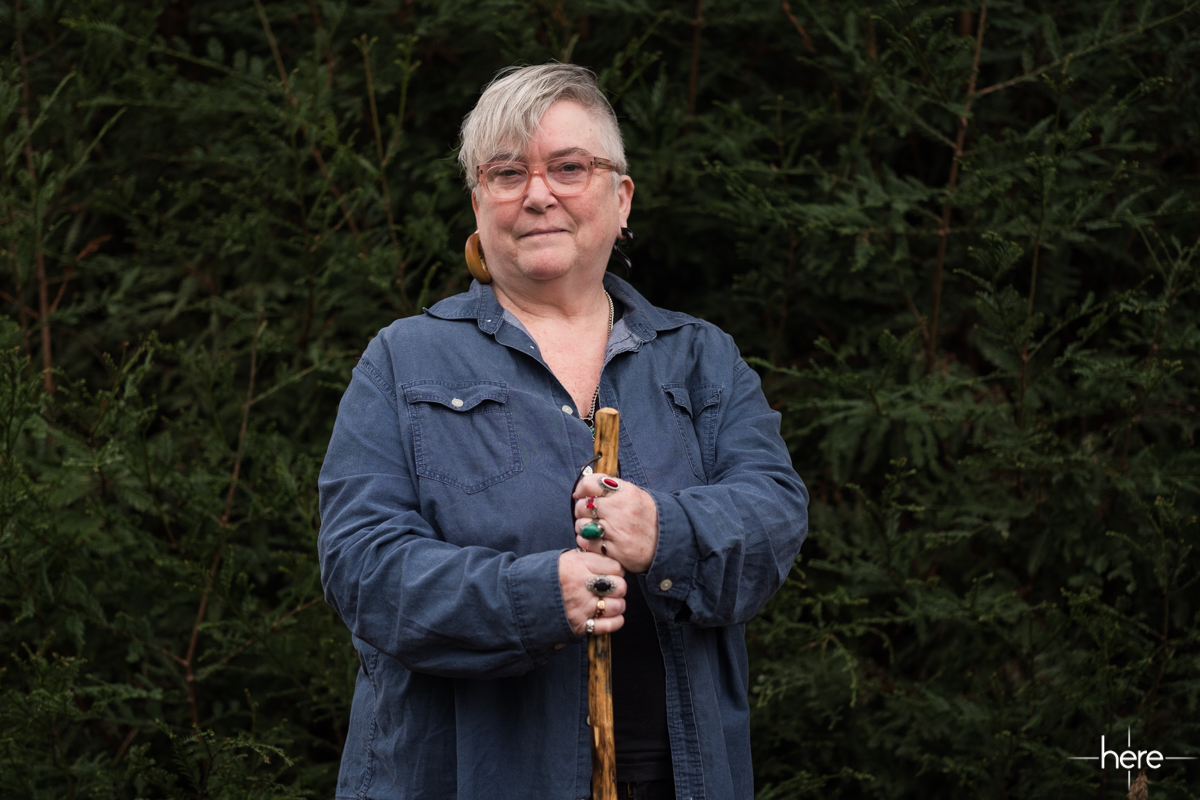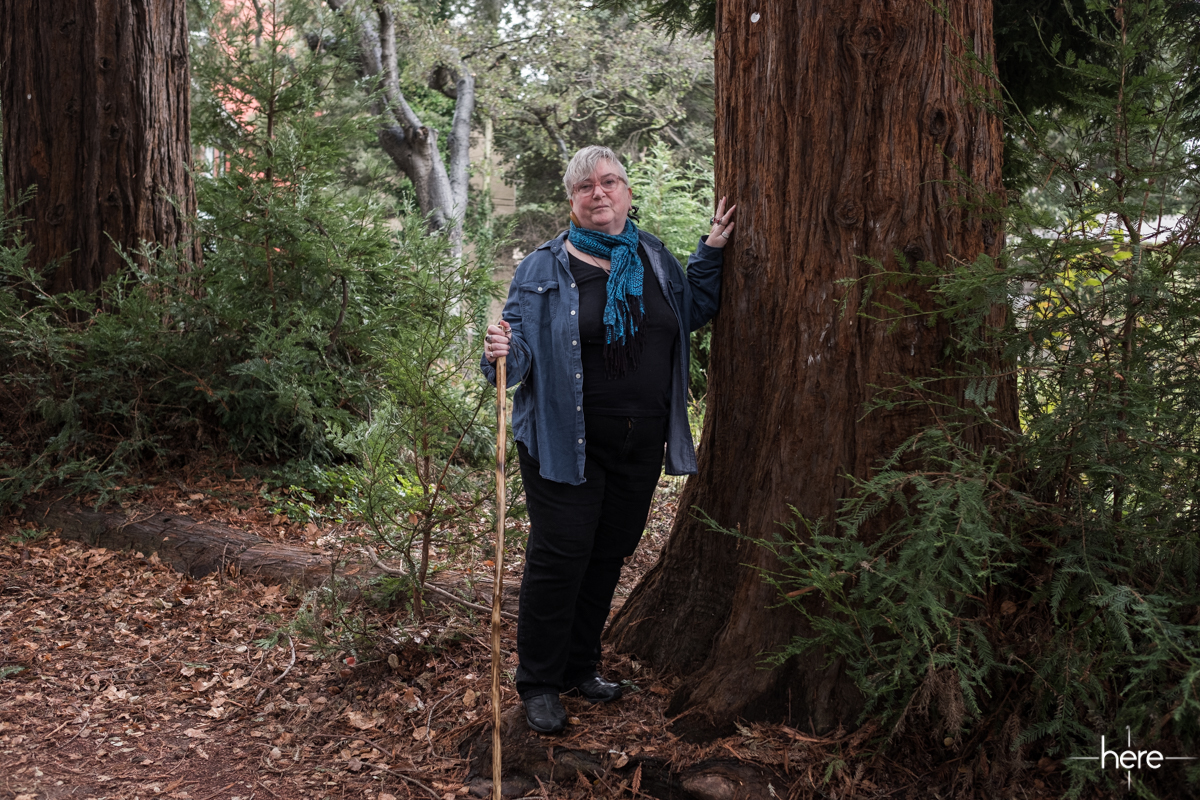 ---