---
I grew up in Northern California running wild through the redwoods in my sister's hand me down dresses. I'm super blessed to have a family who always encouraged me to be my truest self, but self-acceptance has still been a journey. Whether its making music on ukulele with my band The Sweet Trade (available on iTunes & Spotify and as TheSweetTradeSF on YouTube – Tristan helped shoot our latest music video for The Gardener), playing with costume and makeup on Bay Area drag stages, or just getting dolled up to go run errands or work a day job, I'm getting better at expressing myself every day. My hope is that by making my identity more visible I can inspire more people to be their authentic selves and create more love and acceptance in this world.
My latest project is a science fiction web series called Chenille Stems & the Dream Machine. The pilot episode, which Tristan again helped shoot, is full of female, queer, and POC representation, sisterly love, and has a stop motion-animation sequence that connects to the glitter wolf mask featured in this photoshoot. The glitter wolf means many things to me, but primarily it is a totem for visibility- It's time to shine, it's time to howl!
---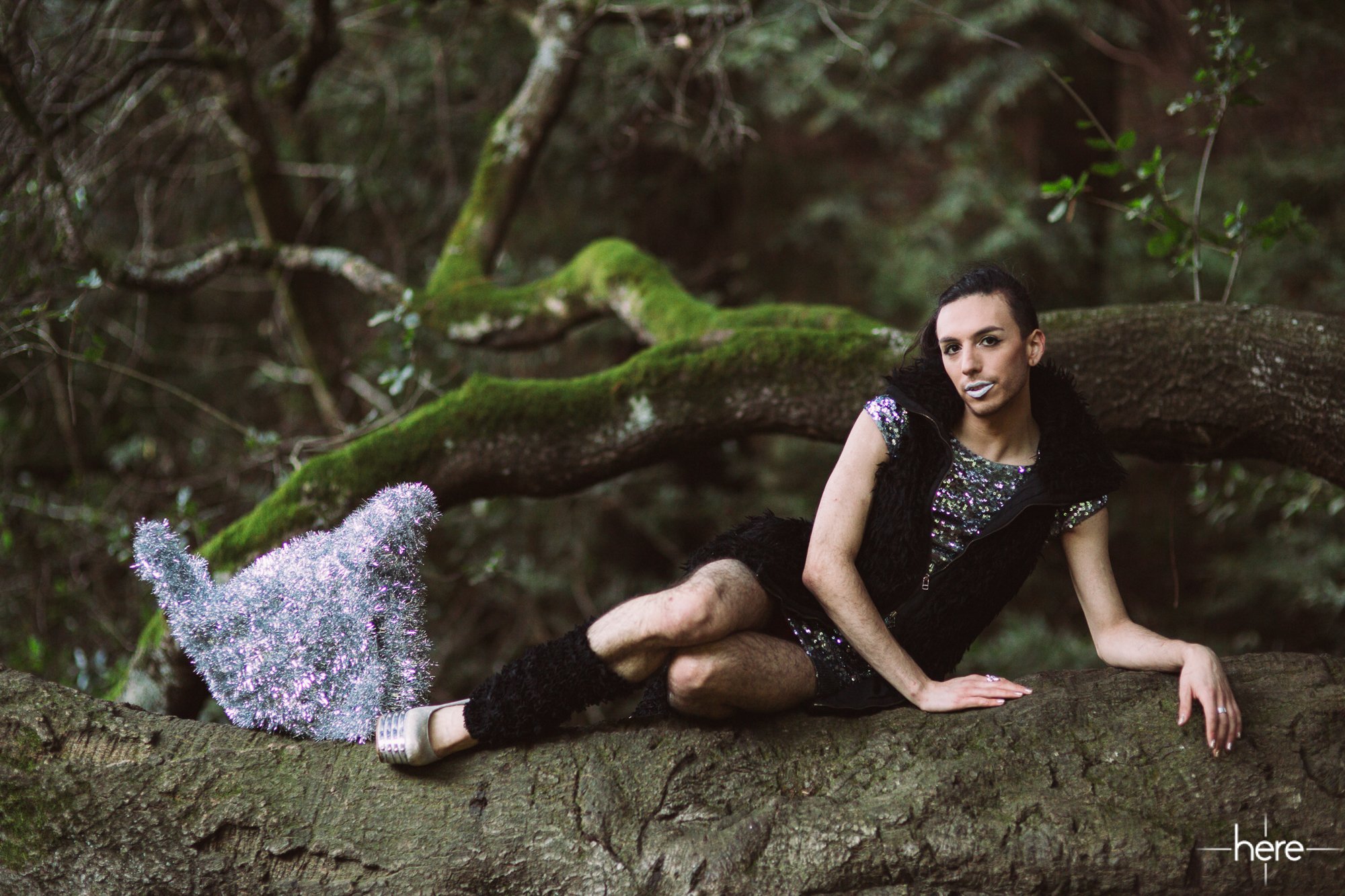 Filmmaker, musician, writer, and drag artist creating the content she wants to see in this world.
Gender ID : Genderqueer Femme
Age : 31
Location : Oakland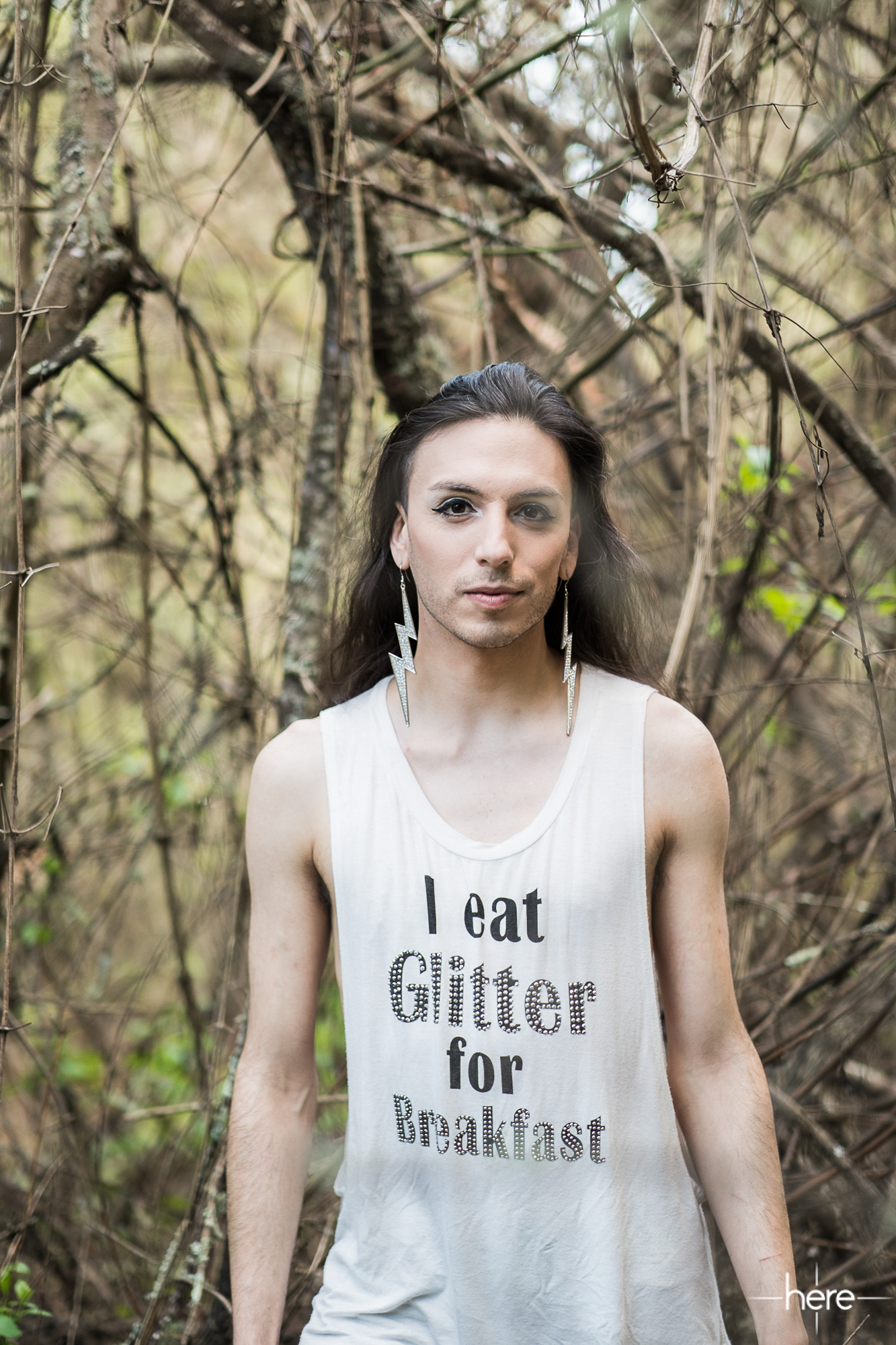 ---